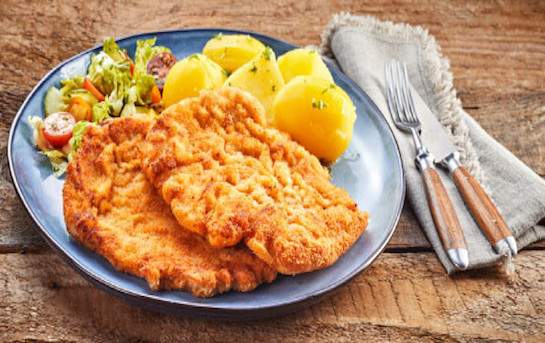  
Product description
Today's suggestion is a veal schnitzel with roasted parsley potatoes.
Something for young and old!
For the parsley potatoes:
Bring a pan of salted water to a boil.
Cook the potatoes previously cut into quarters for about 30 minutes and drain.
Melt a piece of butter in the same pan, add the potatoes, sauté until golden and sprinkle with chopped parsley.
For the veal paillards:
Brown the veal schnitzel on both sides in a frying pan with some butter.
Once golden, lower the temperature and cook for a few more minutes depending on the thickness of the cutlet.
Decorate each escalope with a lemon slice.
Enjoy your meal :)
products in this Bundle
You can add or remove products